More Products
dothNews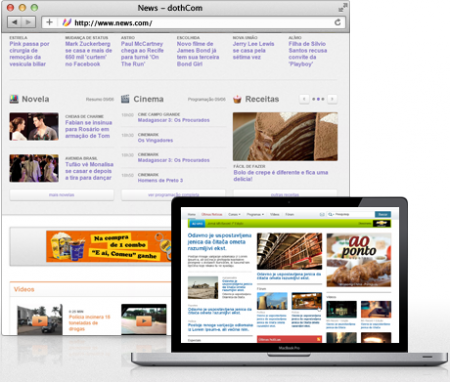 The dothNews is the solution for managing news sites that offers content producers, a powerful and personalized news channel online.
I want this one
The dothNews is the ideal platform for publishing and managing online news. The intuitive management system makes news with his team concentrate only on what it does best: The production of content.
The control performance per publisher, provides a direct indicator for managing content production and team performance.
Contact our consultants to learn more about our solution for content portals.
Management

Multiple users;
Permission levels of access;
Control performance by editor;
News programming.

Customization

Custom Design;
Customization editorials;
Multiple cover options.

Performance

Designed thinking of SEO;
Scalable;
Integration with social networks.
Want this one?